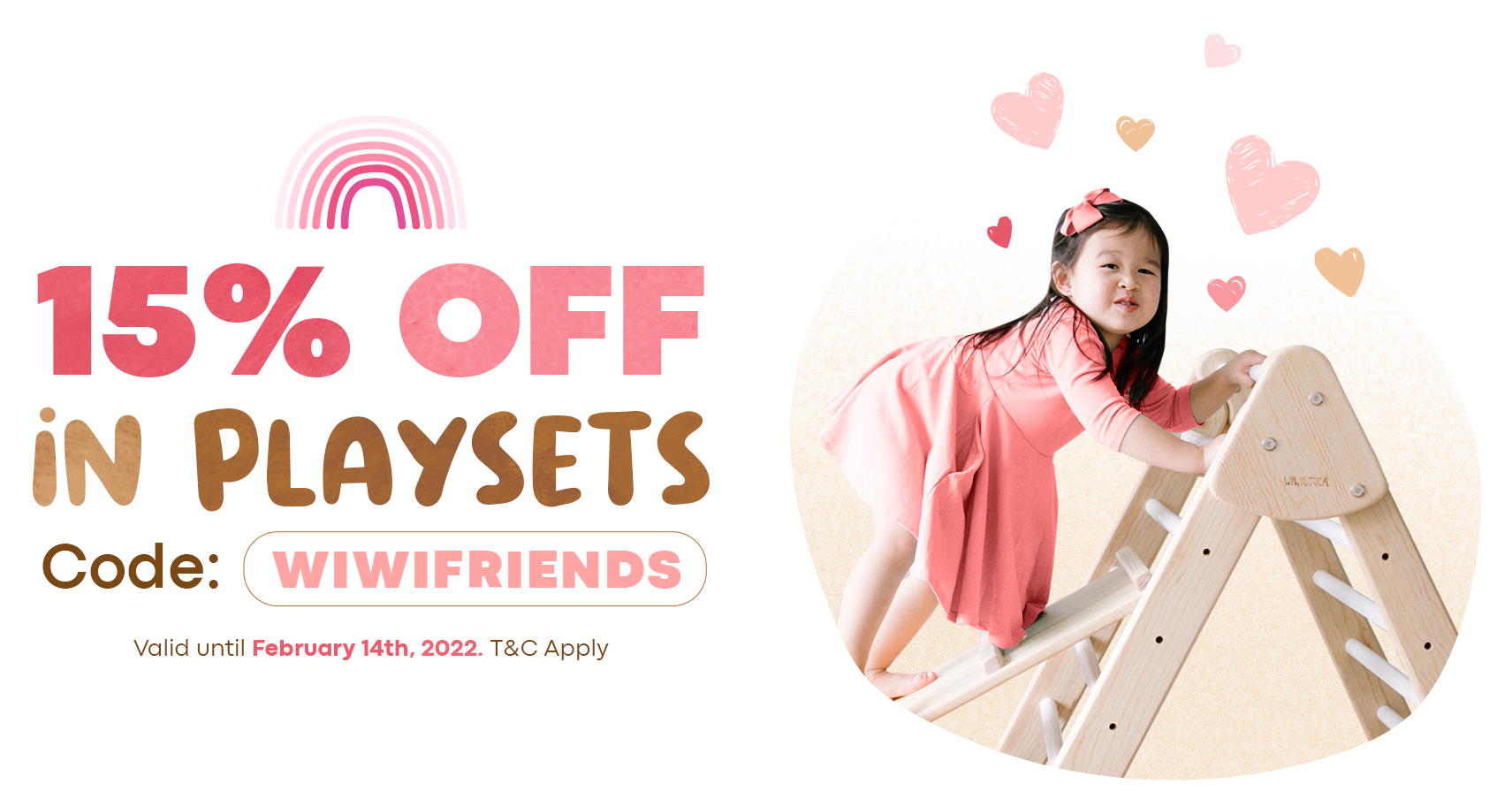 For you, who want it all!
Our biggest sets for the most complete playing experience. These includes our biggest toys, for those parents who wants them to last from a toddler to a 12 years old kid.
For the smaller members of the family
Ideal for Babies and Toddlers, these amazing sets can help them learn to stand, climb, rock and slide.
Pss pss... Our Koala Set includes our beloved Baby Tadeuz; an incredible bench-table-toy.
Playsets for sharing
For siblings, cousins and friends, these sets will give them enough space to play all together.
Not a lot of space at home?
These sets will fit you. Our foldable triangle and ramp can be storage whenever they are not in use, leaving you enough space to live the best of both worlds.
SMALL CLIMBING FOLDABLE TRIANGLE WITH REVERSIBLE RAMP
$335.00
SMALL CLIMBING FOLDABLE TRIANGLE WITH REVERSIBLE RAMP
Something even smaller?
Our Fine Motor Skills Sets are smaller but not less fun. They will give your baby, toddler or preschooler the perfect amount of learning, playing and imagining with their bright colors and organic materials.
Our most luxury set
Crafted with Tzalam Wood, this Foldable Triangle with ramp is perfect for playing outside, and will give your home decor an exquisite and sophistacated touch.
T&C. Valid until February 14th, 2022. Not valid with other promotions. Valid only for Playsets collection items. You have to apply the CODE: WIWIFRIENDS during checkout to validate the offer, the discount should be reflected on your bill before you process payment. Wiwiurka is not responsible for purchases with no code applied and we can't credit them back once payment has been processed.