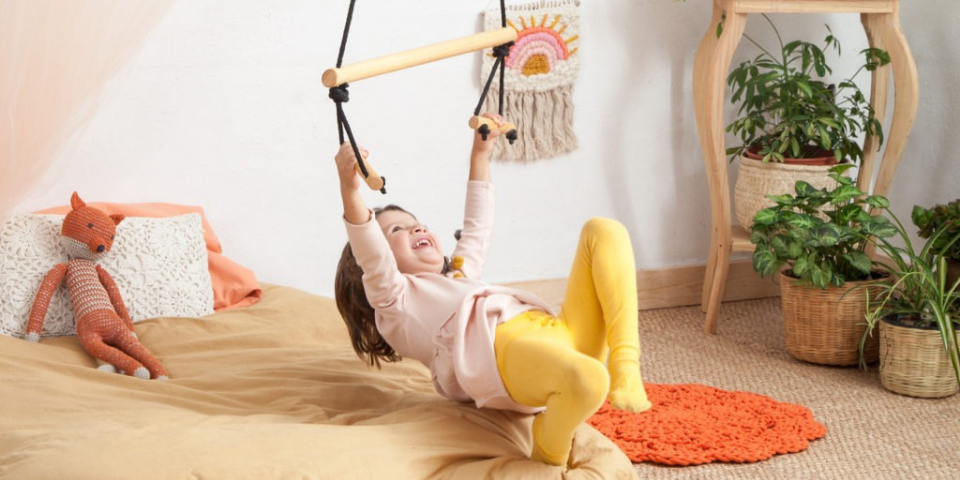 Indoor Swings
Wooden swings for kids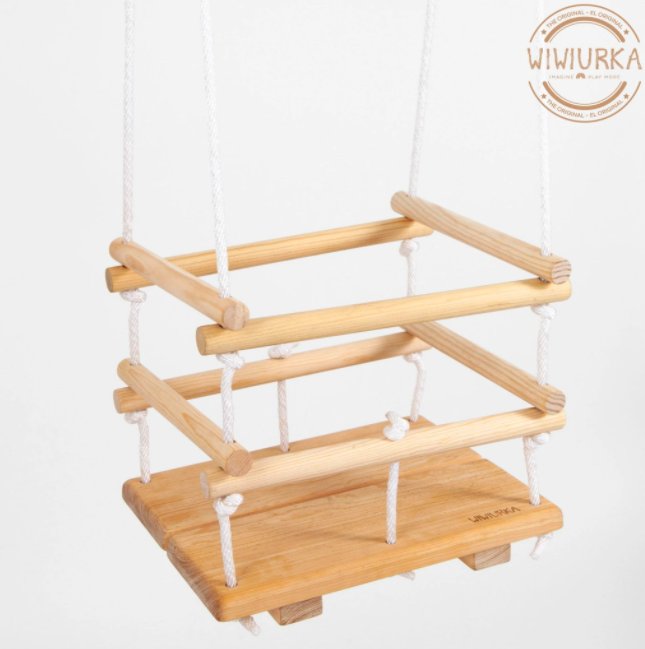 Wooden swings for babies
Swinging is among the favorite activities of the little ones, it helps children to learn sensory integration, or in other words, the body's ability to organize its experiences with touch, movement, body awareness, sight, sound and the pull of gravity.
Shop Now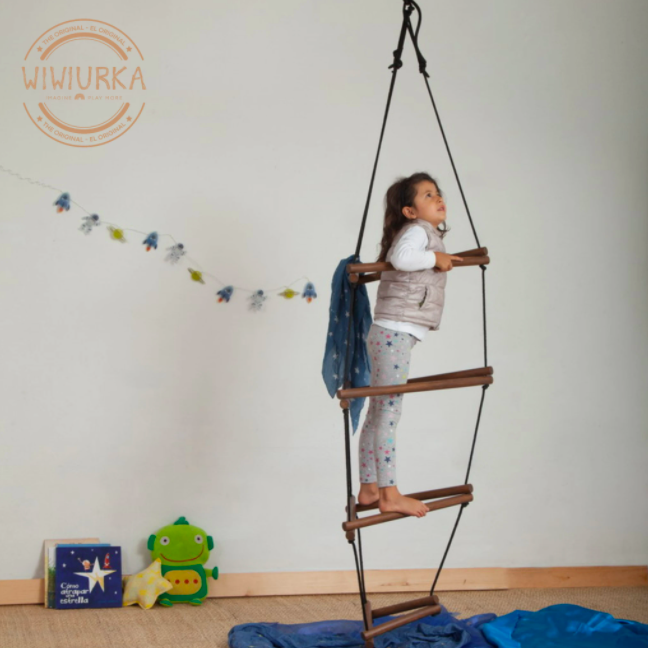 Trapeze Swing
Designed to streghten gross motor skills. Your children will spend hours of fun and active play climbing on it. Perfect as indoor climbing equipment. Climbing makes children strengthen their arms and legs, hand-eye coordination and balance among other skills. It is important to mention that physical movement at an early age is a foundation for reading-writing and analytical thinking.
Shop Now
Testimony
We have absolutely love this and worth every penny. My daughter is 19 months old and loves using it as a slide and climbing. As she gets older it will be easier for her to do it on her own. - Hilary
Not a day goes by that my 2 year old doesn't use this! She loves it. It's the most convenient size for her. She has so much fun climbing and sliding ! So useful for the indoors specially now with all the playgrounds being closed. - Irina B
We have had this out since Christmas day and it is used all day everyday. My daughter loves it for climbing, rocking, building forts, imagining. We love it so much. - Kate G
Subscribe to our newsletter
Promotions, product updates, and best offers. Directly to your inbox.