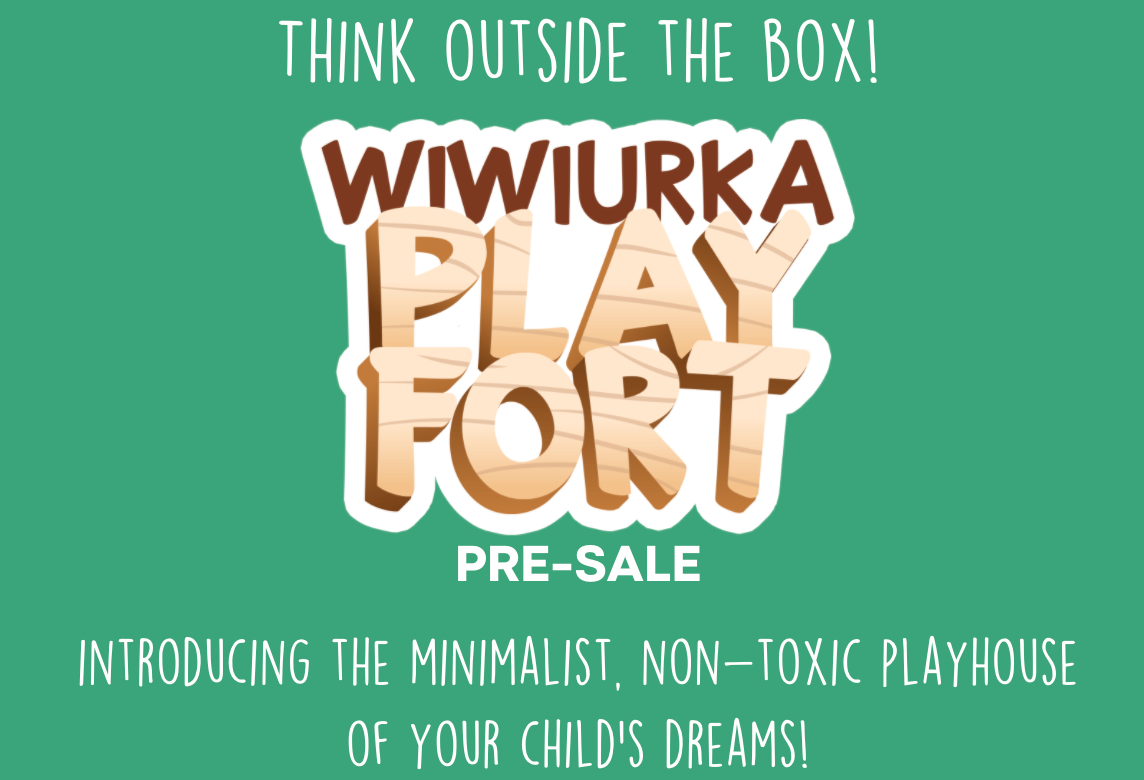 The Wiwiurka Play Fort transforms the traditional playhouse into a modern and eco-friendly play paradise.
This versatile, Scandanavian-inspired design has it all: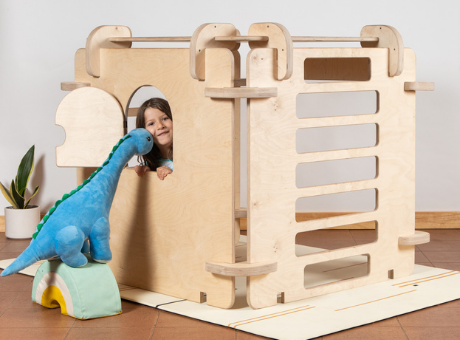 A house to nurture imagination,
This play fort can be adapted to enjoy many years of fun, active, and creative play for ages as young as 18 months to 12 years old.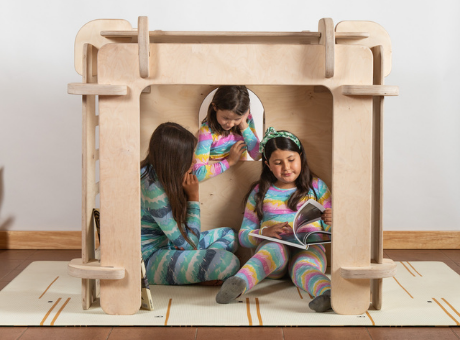 a space for reading and quiet time,
The large size Play Fort (46.73" x 46.73" x 43.03") is great for homes with large spaces, nurseries, schools, and toy libraries.
It is large enough for you to read or play inside with your child and is suitable for toddlers from 18 months to 12-year-old children.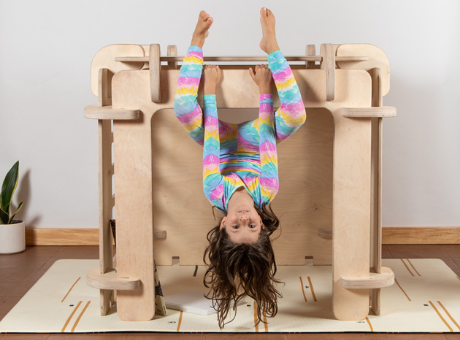 a gym to strengthen the body and develop gross motor skills...
The innovative, Scandinavian-inspired design allows for quick assembly in a few minutes between two people – so your little climber will be on the Fort in no time!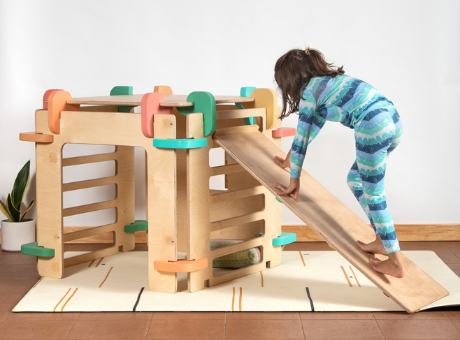 and multifunctional use compatible with other Wiwiurka add-ons.
You can add other Wiwiurka products such as our ramps to expand the Wiwi Play Fort into a bridge with a slide, a rock-climbing wall of its own, or a shortcut to the top! Attach our Rockers, Triangles, Baby Tadeuz – Kids Bench Table, or our 4-in-1 Smart Wooden Furniture to create a more complex and challenging fort.
- An incredible lifetime value of play with child-safe, natural materials! -
The small size Play Fort (38.8" x 38.8" x 35.1") fits into any home or apartment and is ideal for toddlers from 18 months to 6-year-old kids.
For the littlest fort-goers, you can assemble a small climbing mountain and baby gym to give them support for their first steps (so they have something to hold onto when they get the wiggles!).
Only 150 small Play Forts and 50 large Play Forts available. Place pre-sale order now!
ONLY AVAILABLE FOR THE USA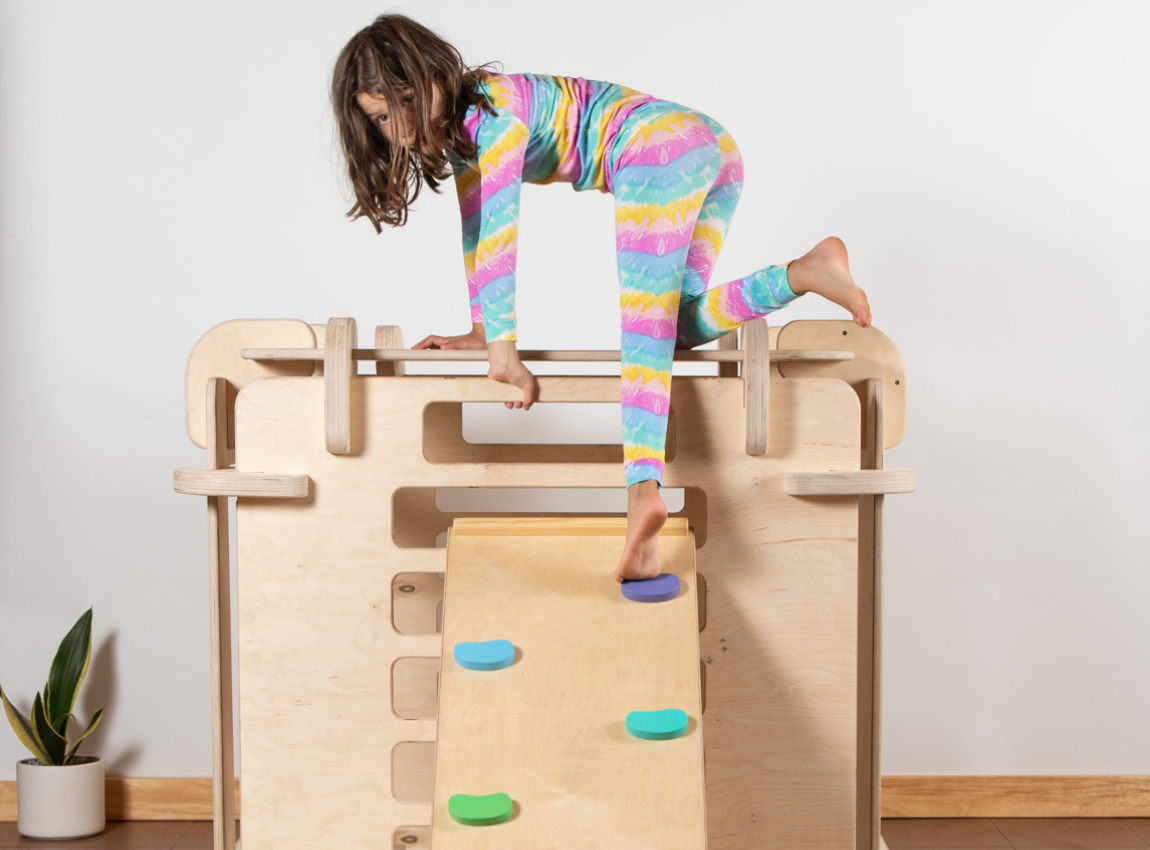 The forts have connectors to help keep the furniture stable and safe, as part of the Wiwiurka promise to deliver high quality and exquisite craftsmanship.
The beautiful minimalist design with touches of color will align with the aesthetic of your home decor while also bringing years of fun to your child's development.