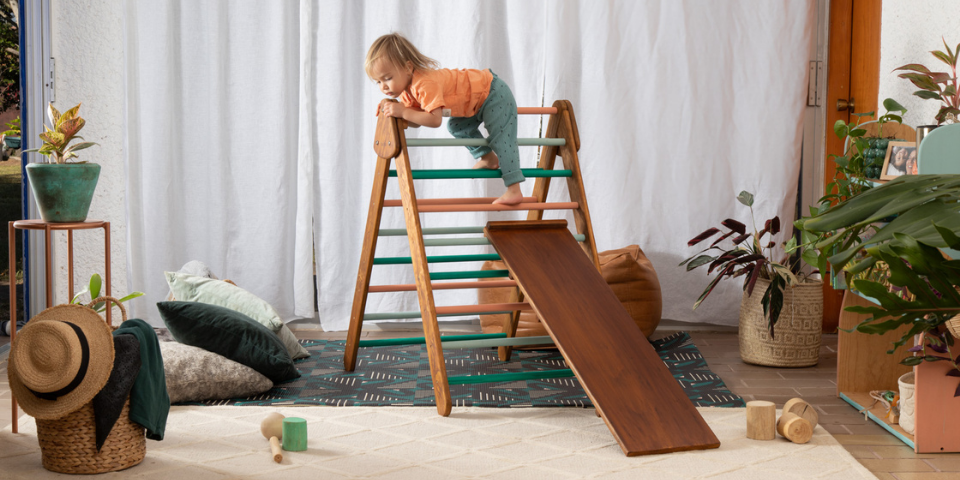 Climbing Foldable Triangles
Inspired by the work of Dr. Pikler
CLIMBING FOLDABLE TRIANGLE
$260.00
Buy now
SMALL CLIMBING FOLDABLE TRIANGLE WITH REVERSIBLE RAMP
$315.00
Sold out
CLIMBING FOLDABLE TRIANGLE READY 2 GO
$335.00
Sold out
TZALAM WOODEN CLIMBING TRIANGLE WITH REVERSIBLE BOARD
$625.00
Sold out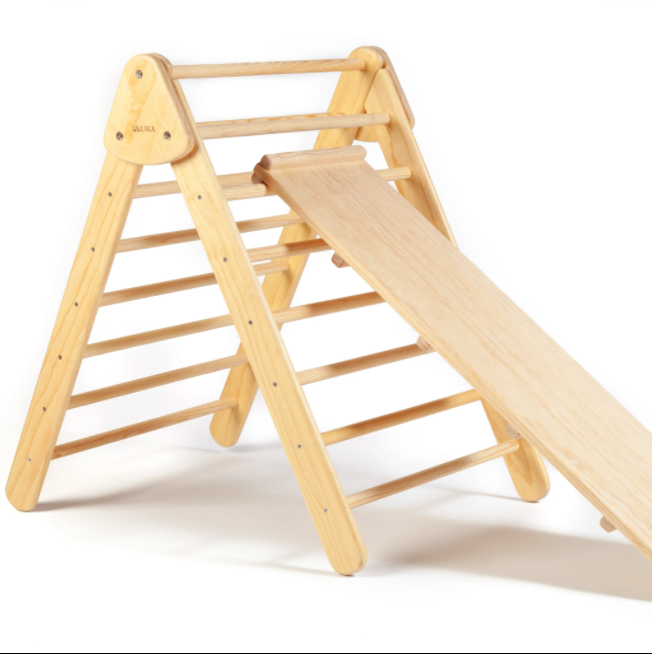 Wooden Pikler Triangle
Inspired by the work of Dr. Pikler Wiwiurka created the foldable climbing frame. Emmi Pikler was convinced that a child who is allowed to move freely and without restriction is more careful and learns how to fall safely, whereas children who are overprotected and whose movements are restricted puts them in more danger because they have not experienced their own capacities and limits.
SHOP NOW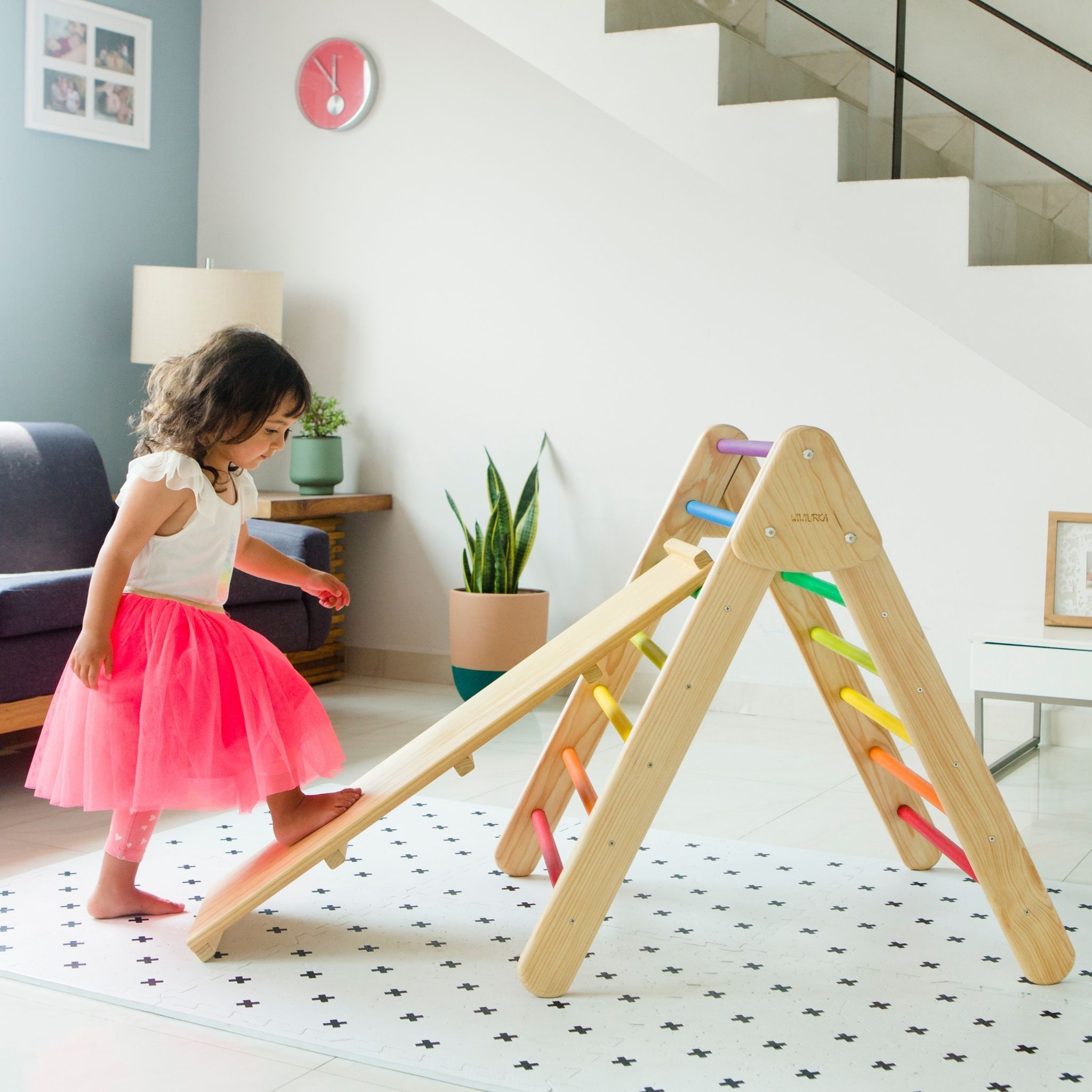 Climbing Foldable Triangle
Encourage your little one to move freely and explore their own capacities and limits with the climbing foldable triangle. This wooden pikler triangle allows for the free range of motion and is a great addition for any avid climber. Be prepared for endless fun! Our wooden pikler triangle is available in both a medium and large triangle.
SHOP NOW
Testimony
We have absolutely love this and worth every penny. My daughter is 19 months old and loves using it as a slide and climbing. As she gets older it will be easier for her to do it on her own. - Hilary
Not a day goes by that my 2 year old doesn't use this! She loves it. It's the most convenient size for her. She has so much fun climbing and sliding ! So useful for the indoors specially now with all the playgrounds being closed. - Irina B
We have had this out since Christmas day and it is used all day everyday. My daughter loves it for climbing, rocking, building forts, imagining. We love it so much. - Kate G
Subscribe to our newsletter
Promotions, product updates, and best offers. Directly to your inbox.